Baby Books
As a mom to a baby and kids I read a lot about parenting. My information comes from baby books magazines and the internet.
If you love to read but are short of time I suggest that you buy yourself a Kindle. I have found Kindle very useful, quick and economical source of knowledge especially for busy moms.
What is Kindle?
Kindle is Amazon's Wireless Reading Device that you can take anywhere and download your favorite book, newspaper or magazine.
Here are some of Kindle's advantages:
| | | |
| --- | --- | --- |
| | | You have a choice of over 350,000 books as well as many newspapers, magazines and even blogs. |
| | | Precious time is saved. No more searching in book stores, standing in lines especially while your baby is with you and nagging. You can get books delivered in less than 60 seconds; no PC required. |
| | | Kindle allows you to easily access any website that you desire thanks to its Whispernet. |
| | | Kindle is small and portable, so you can just easily carry it anywhere. |
| | | Kindle can store over 1500 books, newspapers and magazines. |
| | | When you are busy with your baby, you can listen rather than read as many of the books or magazines have new text-to-speech feature that enables Kindle to read out loud to you, unless the book's rights holder made the feature unavailable. |
| | | The kindle screen simulates paper and you can read it even in bright sunlight with no glare. |
| | | It costs less to download a book to the Kindle than to buy the book in a store. |
| | | No more storage problems, all your books are stored in one device. |
| | | There are many eBooks available in Kindle about births, breastfeeding and upbringing of babies that every new parent will enjoy reading. |
Learn more about this amazing device on:
Below you can find our suggested eBooks about babies and stuff.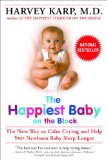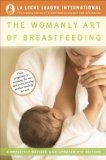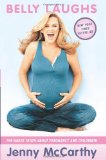 You should also visit Amazon kindle book store for more eBooks.
Return from Baby Books to Baby Guide
---
---