3 Children's Book Themed Baby Shower Cakes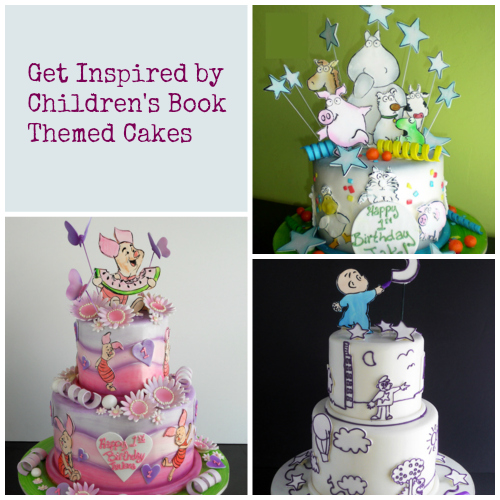 I love children's books, you can read them again and again and never get bored.
If you plan a baby shower and the mom to be loves children's books celebrate her a book themed baby shower. You can choose several books for a general book theme or choose one book for a specific theme.
I was looking for book themed cakes and found these amazing cakes that were designed by Rick from Cakelava.
All these cakes were made for birthday parties but can be used as centerpieces at baby showers as well.
---
Harold and the Purple Crayon Book Themed Cake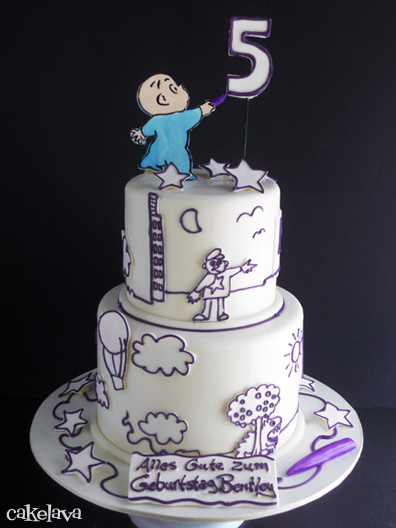 Piglet from Winnie the Pooh Book Themed Cake
Sandra Boynton Books Themed Cake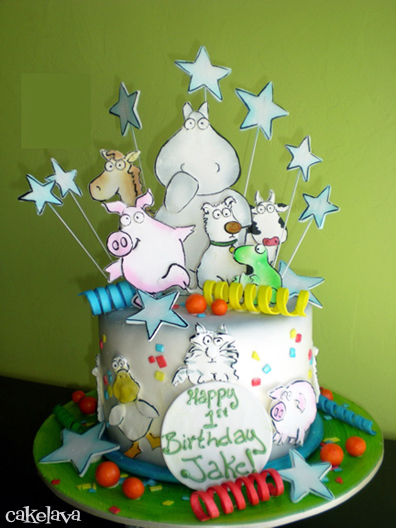 ---
Rick and Shasa share their scoop on these cakes:
Books are never far from our mind. Especially these days, now that we have written one of our own and understand how involved the process is from conception to publication. We have complete respect for authors who put in a great amount of effort to share their knowledge, making many sacrifices along the way. Books have long inspired the creation of art and have brought people together. In the cake industry, books have been a continuous source of inspiration for designers. 

We have assembled some of our favorite themed cakes made by cakelava and inspired by books. Many of these books are classics and included on lists of people's favorite books of all time.  Each cake included was made by Rick. All decorations were handmade and painted and the art was done freehand. The client gave Rick creative license to design the cake as he felt best, and as with most of our celebration cakes, we didn't know what the cake design would be until he was actually working on it. 
---
Return from Children's Book Themed Baby Shower Cakes to Baby Shower Cakes
---
You May Also Like
---
---
---
---