How To Make a Baby Washcloths Centerpiece and a Gift For Mom To Be?

Here is a new idea for the baby shower table decoration. Inexpensive and easy to assemble yet attractive and useful. Simply follow the easy steps in the tutorial  below.
The baby washcloths make also a lovely gift for the mom to be. Please click here to see our suggestion for the gift box.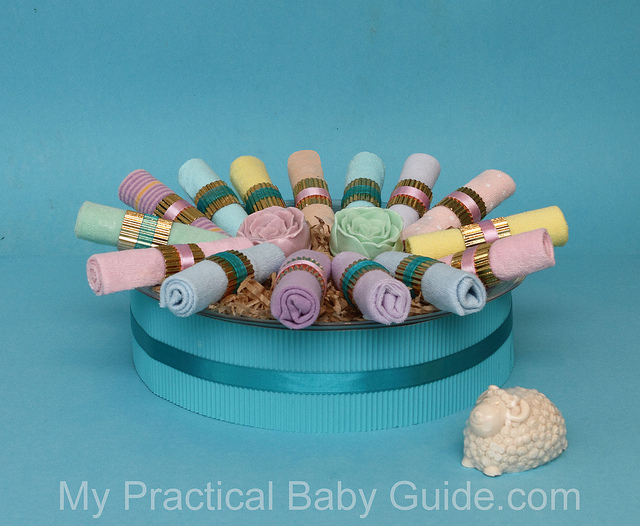 Materials

15 rolled, colored baby  washcloths
A 10.5" dia. dinner plate
A 12" dia. glass bowl
shredded paper
A stripe of turquoise wavy paper
15 stripes of metallic gold wavy paper 1 1/8" x 4 4/8"
A turquoise silk ribbon 35" x 5/8"
15 pieces of assorted colored silk ribbons 4 4/8" x 5/8"

Decorative soaps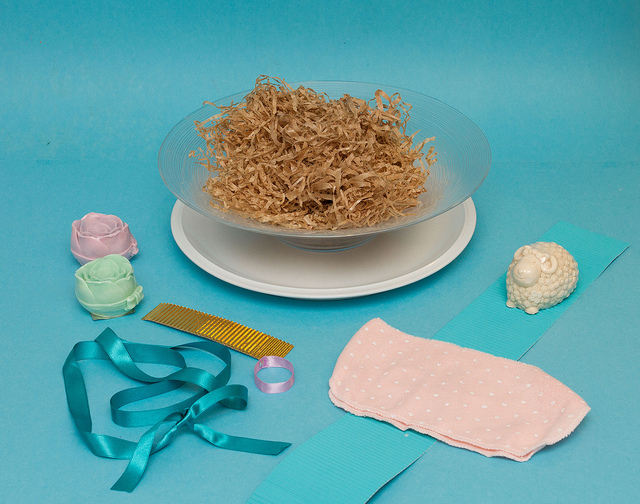 ---
Instructions

Step 1  Put the dinner plate on the table, it will stabilize the paper and keep it in a perfect  circular shape
---
Step 2  Using a knife and a ruler, cut a stripe of wavy paper across the folds and shorten  the ends to size leaving a 2" overlap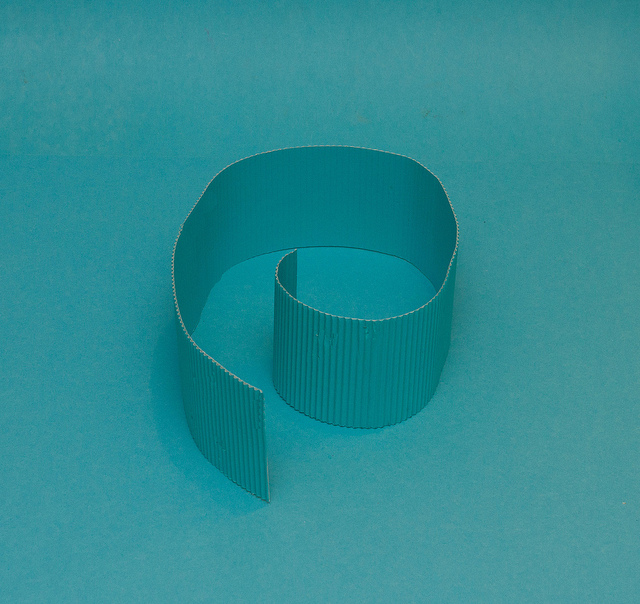 ---
Step 3 Place paper tightly around the plate and fasten overlapping ends with a stapler
---
Step 4 Place the ribbon around the paper and glue the overlapping ends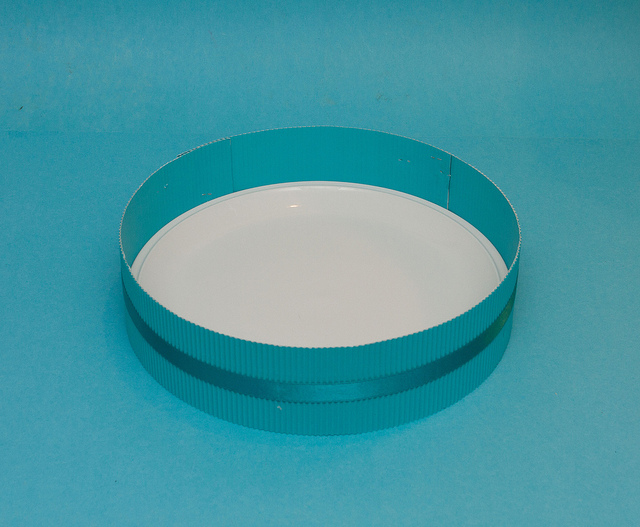 ---
Step 5 Insert the glass bowl into the opening and fill center with shredded paper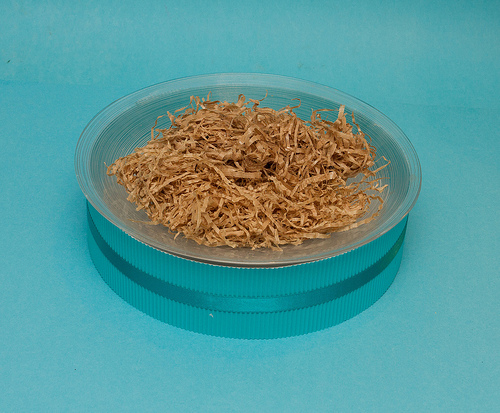 ---
Step 6 Cut stripes of Metallic gold wavy paper, cut ribbons and roll up the washcloths.To save time and for a perfect result, it is recommended to buy already rolled washcloths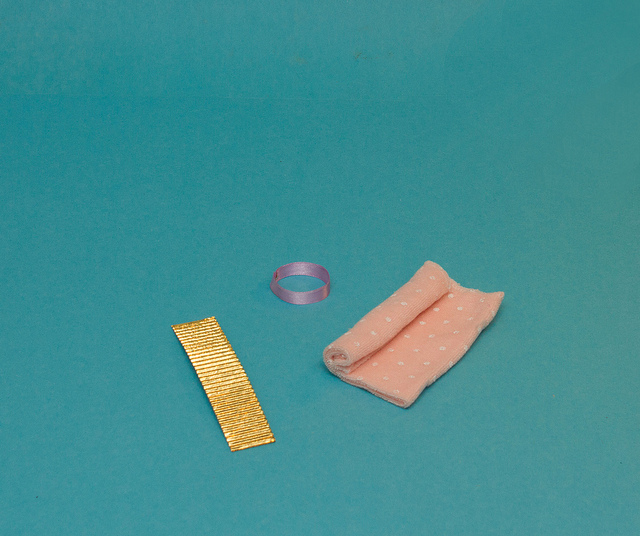 ---
Step 7 Fasten ends of the paper stripe and insert the washcloth. Put the ribbon around and glue the overlapping edges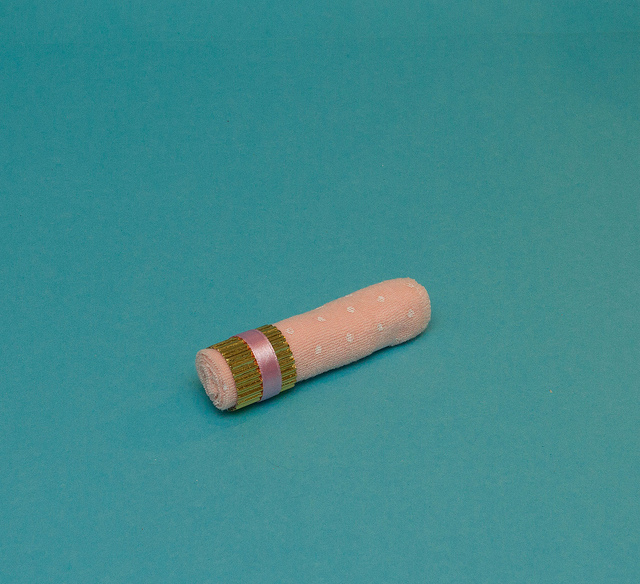 ---
Step 8 Put soaps in center and arrange the rolls evenly around 
---
and voila

---
Return from Baby Washcloths Tutorial to DIY Baby Washcloths Centerpiece 
---
You May Also Like
---
---
---
---
---