DIY Baby Shower Favors
While looking for new baby shower ideas I was surprised to discover that pirates were chosen as a theme of the party. So when I found this treasure chest favor Box I thought it would be just perfect for the occasion. It is very easy to assemble so let's go to work. Below is the full tutorial step by step. Good Luck and Enjoy!
---
How to Assemble a Treasure Chest For a Pirate Baby Shower in 2 Minutes?
---
Materials
Personalized Labels and Stickers
Crinkle cut paper
Scissors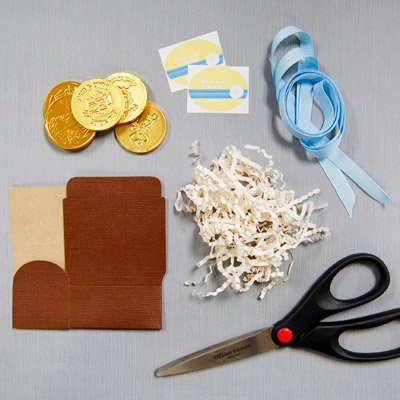 ---
Instructions
Step 1  Assemble favor boxes.
Step 2  Fill box with crinkle cut paper and chocolate coins.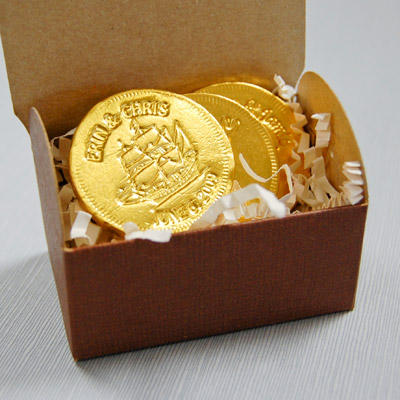 ---
Step 3  Close box and a place label to help close shut.                

---
Step 4  Cut ribbon into 18" lengths.
Step 5  Tie ribbon around the box and finish off with a bow.
---
and voila
---
Tips
Use these favors to decorate your desert table.
Fill the box with any sweet treat of your choice.
Make sure that the favors are not under direct sunlight so the chocolate coins don't melt!
Place a big treasure box on the table and fill it with gold coins, ask your guests to fill their own treasure boxes.

---
Supplies
Shop these baby shower supplies at Beau-Coup.

---
Return from Pirate Baby Shower Favor to Baby Shower Favors to Make

---
You May Also Like
---
---
---
---
---