Baby Shower Decoration Ideas
How to Make Gumball Garland?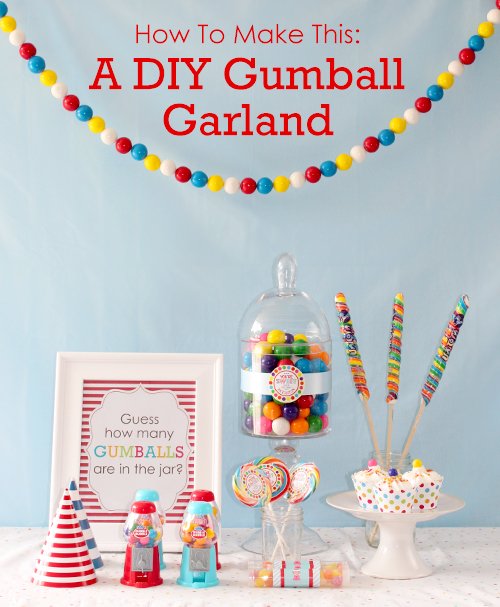 Looking for easy made DIY decoration for your baby shower? 
I found a really simple and inexpensive way to make garlands for a whimsical party.
Get the full tutorial step by step. Good Luck and Enjoy! 
---
Materials
Gumballs

Ribbon

Needle

Awl

Thread

Scissors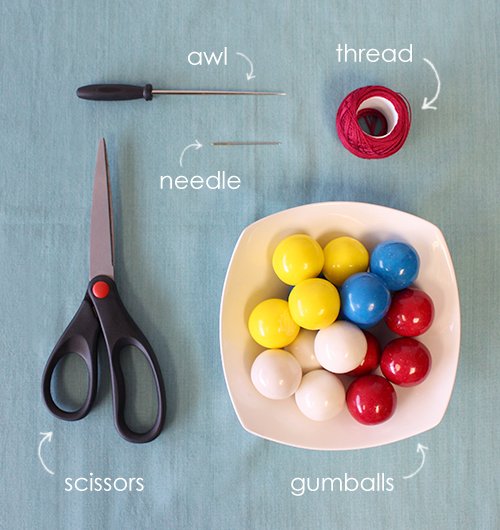 ---
Instructions
Step 1 Taking the awl, firmly grip the gumball in one hand while slowly piercing the gumball all the way through with the awl. Grip, pierce, repeat until all your gumballs are pierced.
TIP It is important to pierce slowly and firmly. These little guys are tougher than they look, maintaining full control at all times with a sharp object would be wise here.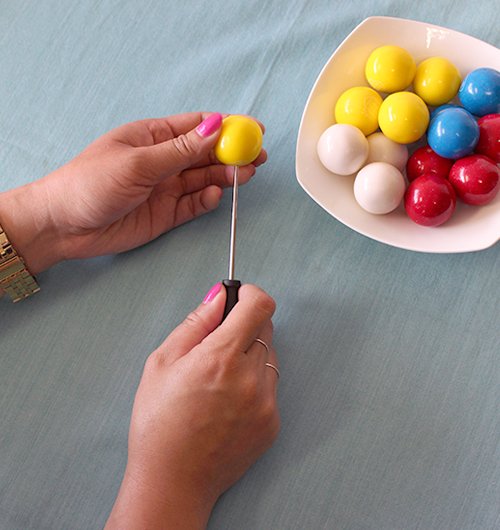 ---
Step 2 Begin threading the string through the pierced gumballs until you reach your desired length. Knot both ends and you're done!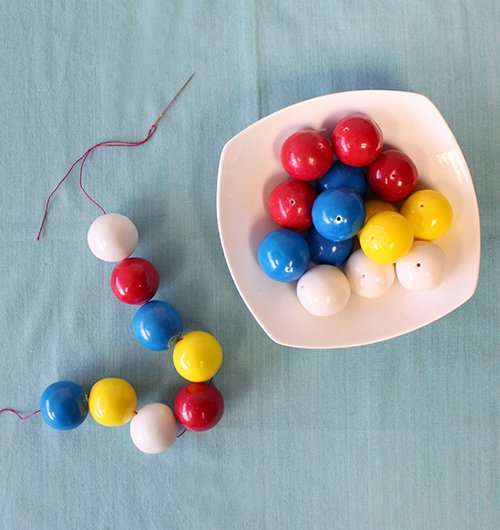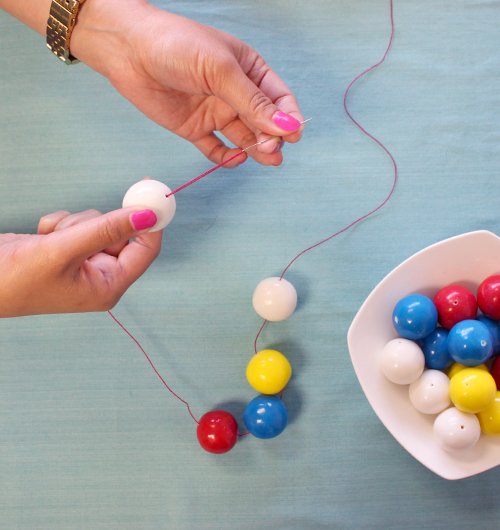 ---
Step 3 Hang your beautiful garland.
Tip Depending on your gumball size and quantity, this garland can be quite heavy. When hanging, be sure it is secured tightly and safely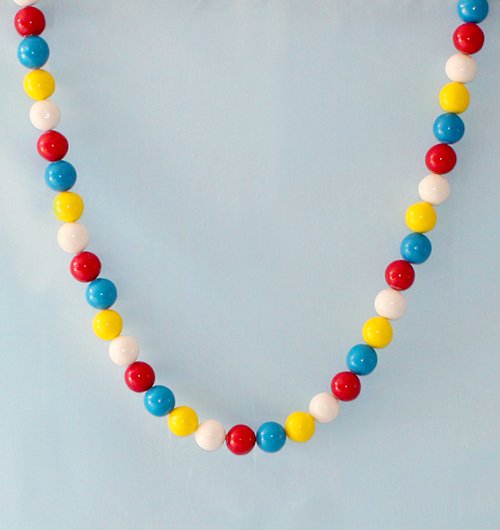 ---
Tips
Decide on your color(s) and layout. For this demonstration, we chose yellow, white, red, and blue – in that order.
---
---
You May Also Like
---
---
---
---