How to Make a Christmas Centerpiece? 
---
Materials
A plant in a pot

A footed plate

A small plate

1 sheet of metallic red corrugated paper.

1 sheet of Metallic gold corrugated paper.

Red transparent silk ribbon

Lace stripe

Candies

Glass birds

Transparent beads

2 pairs of tiny Christmas bells

Golden strings 
A snap off utility knife

Metal ruler

Glue

Stapler

Masking tape

 
---
Step 1 Place a footed plate on the table. 
---
Step 2 Cut two strips of the metallic red corrugated paper across the stripes of the sheet, they should be 2 inches higher than the footed plate. Connect them to get one long piece that will fit around the rim of the footed plate with an overlap of at least 2 inches. The best way to connect them is to turn them over, bring their ends together without an overlap and then to attach a wide masking tape.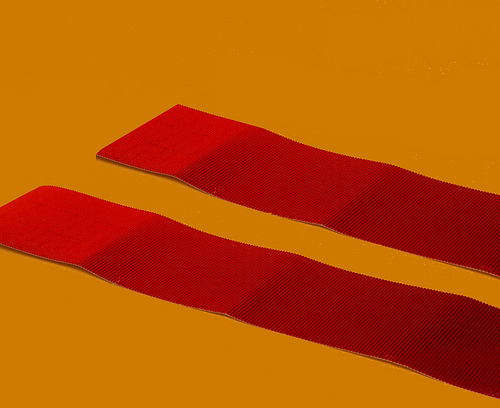 ---
Step 3 You should use a symmetrical lace strip as shown in the photo and glue one side along the inner side of the corrugated strip.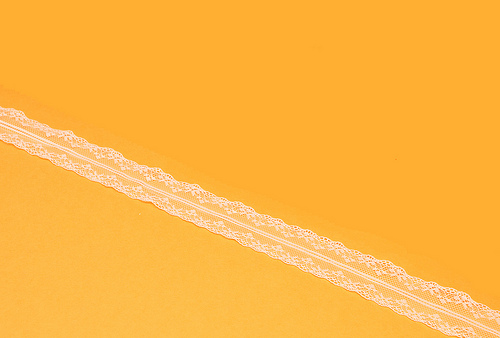 ---
Step 4   Turn the corrugated paper strip over and fold the lace outwards.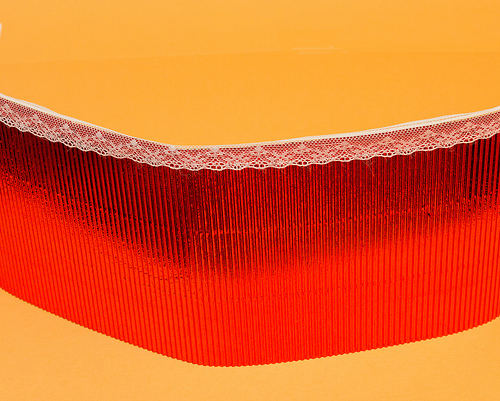 ---
Step 5 Fit the corrugated paper strip around the footed plate and secure the ends with a staple or glue.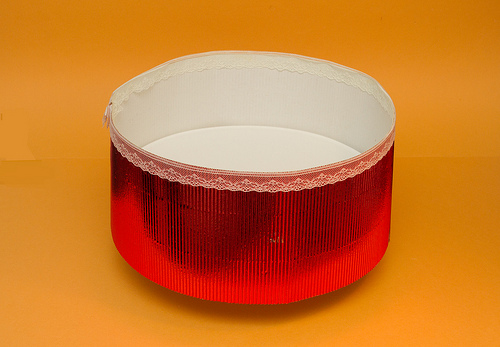 ---
Step 6 Cut another strip of corrugated paper high enough and long enough to fit your  plant's pot plus 2 inches overlap in the length.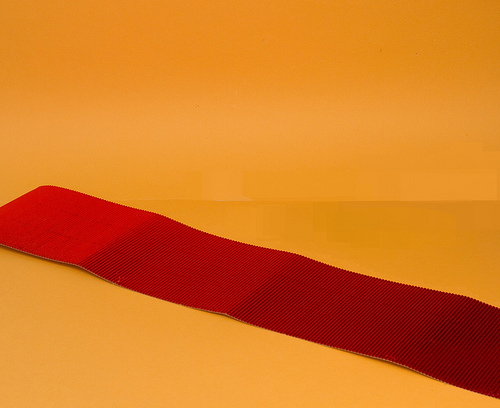 ---
Step 7 Attach lace strip as in step 3.
---
Step 8 Place a plate of a diameter that fits your plant's pot on top the footed plate .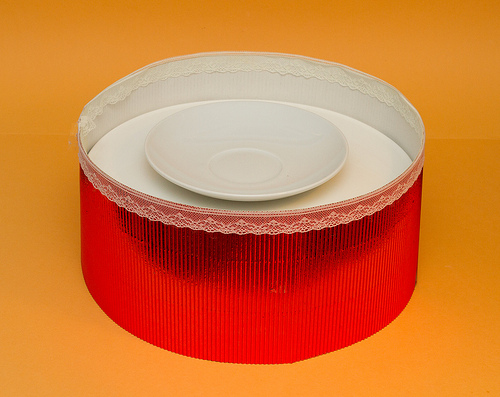 ---
Step 9 Place the corrugated paper stripe around the plate and secure ends with glue or a staple. The plate will keep the paper ring in a circular shape.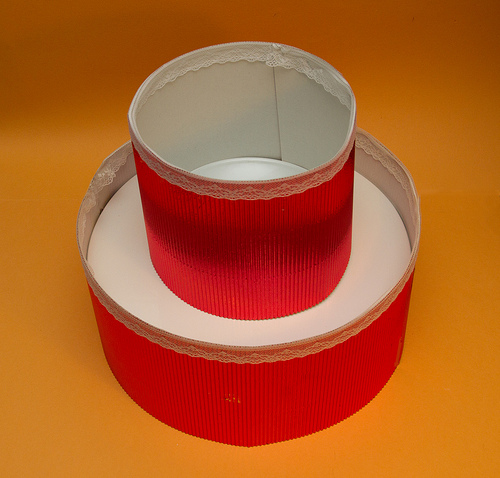 ---
Step 10 Tie ribbons around each ring. Stick a plastic pin into the center of each bow and then stick into the paper rings to hold in place. Decorate with bells.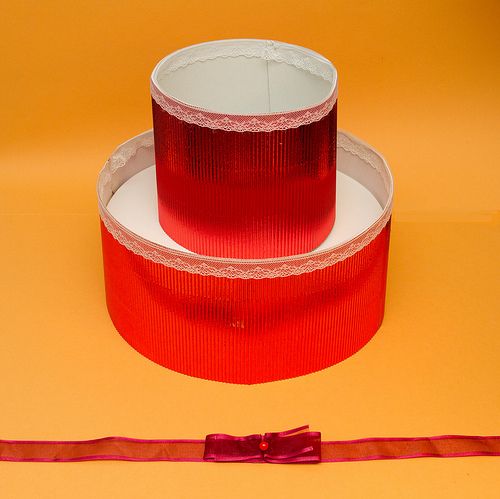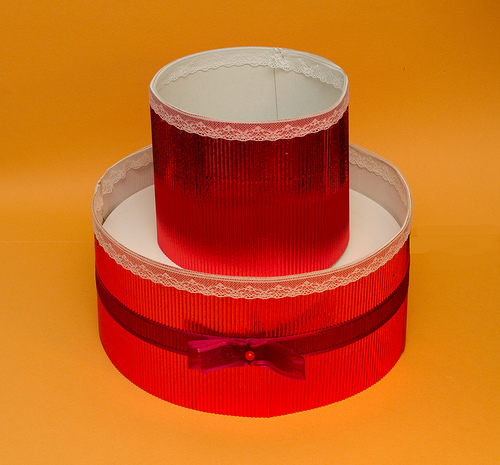 ---
Step 11  Decorate the plant with glass birds and bell shaped cut outs made of metallic gold corrugated paper as shown or use any other decorative golden paper of your choice.
If you use this centerpiece as a wishing tree, make another bell shaped cutout from a plain cardstock, attach it to the double sided tape on the back of the first bell to cover the golden string and write your wishes on the back.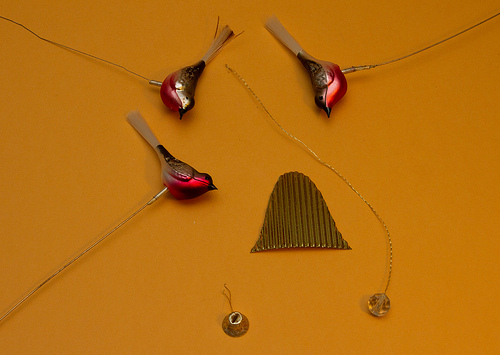 Step 12 Place the plant with its pot onto the plate inside the corrugated paper ring.
Step 13 Fill space between the two corrugated paper rings with candies of your choice. 
---
You May Also Like
---
---
---
---
---