How to Make a Magnificent Candy Centerpiece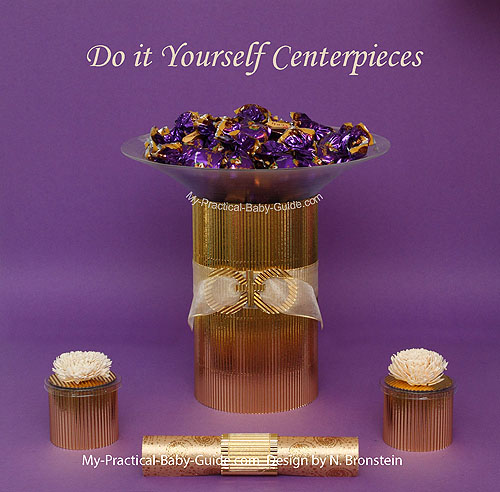 ---
---
Step 1 You will need two bowls to construct this centerpiece. The small one is concealed, it will stabilize and keep the bottom in a perfect circular shape.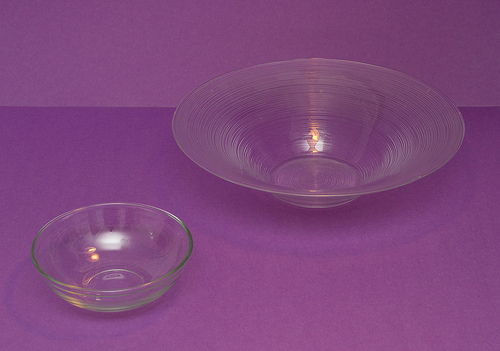 ---
Step 2 Cut a rectangle from the corrugated paper to a size that will fit your bowls.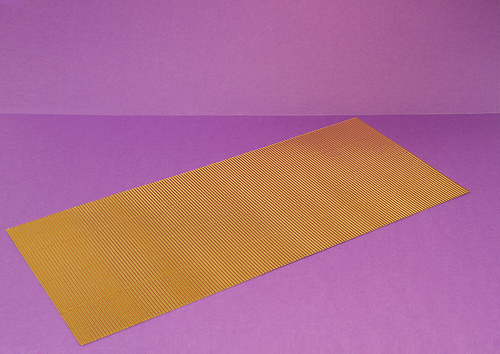 ---
Step 3 Place the small bowl on the table.
---
Step 4  Make a cylinder from the corrugated paper and fit it around of the small bowl making sure that there is an overlap of at least 2". You can secure the edges with a staple or glue them together if the centerpiece can be seen from all sides.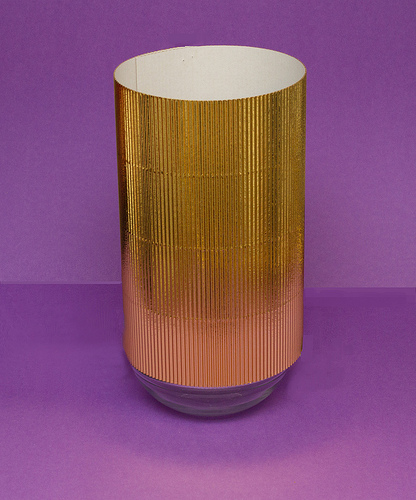 ---
Step 5 Lower the big bowl into the cylinder making sure that its foot sits deep enough and that the base is stable.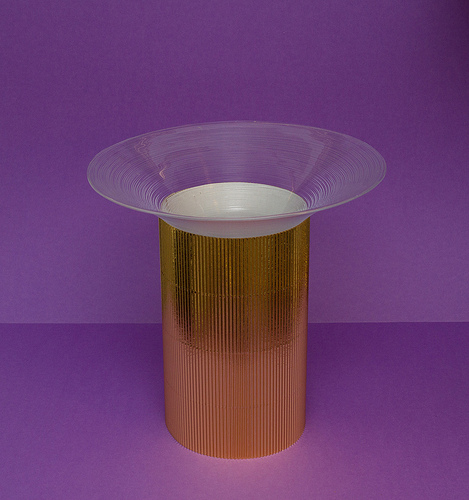 ---
Step 6 To make the buckle: Cut two rings and a cross from the corrugated paper and glue together.
---
Step 7 Cut a piece of ribbon and insert it into the buckle as shown.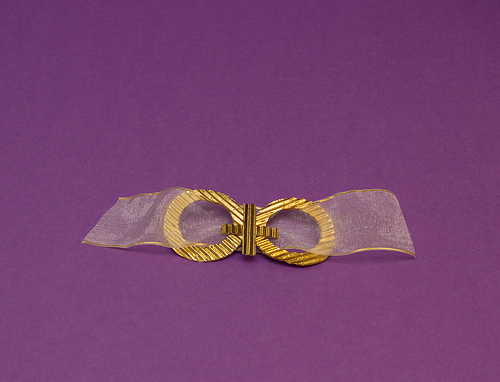 ---
Step 8 To make the favor box: Use a  small round plastic box, make a ring from the corrugated paper, fit around it and glue edges together leaving a small overlap.

---
Step 9 Cut a circle from the corrugated paper and glue on top.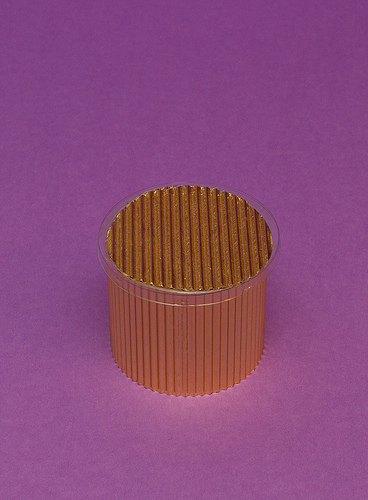 ---
Step 10 Decorate with flower.

---
Step 11  To finish the centerpiece, place a ribbon (same as the one in the buckle) around the cylinder and glue the edges together in the back. Attach the buckle and ribbon to the front. Fill bowl with candies.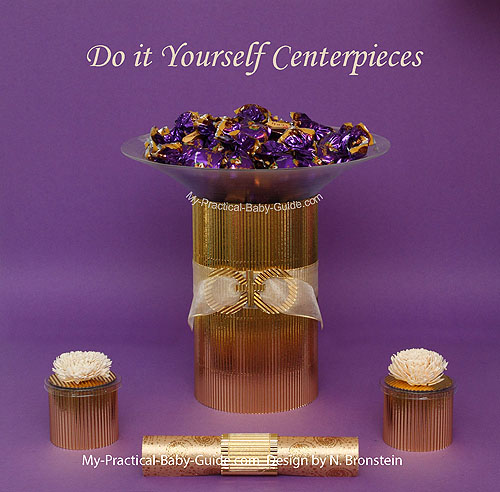 ---
Return from Butterfly Centerpiece Tutorial to Candy & Butterfly Centerpieces
---
---
---
---