Inexpensive DIY Centerpieces Tutorial
---
How to Make a Wishing Tree
---
---
Materials
A metallic gold corrugated paper
A metallic silver corrugated paper
A light golden hard stock paper
A sheer golden ribbon
2 gilded artificial branches
Several glass beads
Several glass birds
A thin metal wire
A glass filled with rice
A strong double sided tape
A stapler
Scissors or snap off utility knife and ruler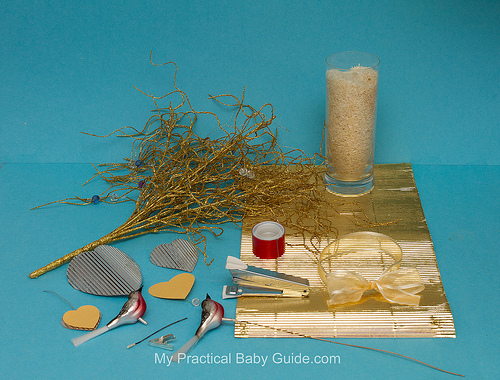 ---
Step 1 With a metal ruler and a snap off utility knife or with scissors, cut the metallic gold corrugated paper to desired size.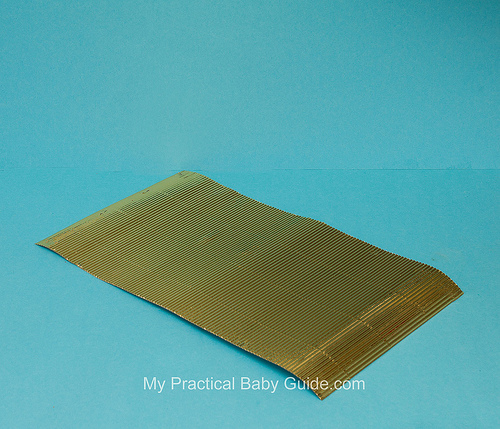 ---
Step 2  Roll the paper to desired diameter and attach both ends with a stapler.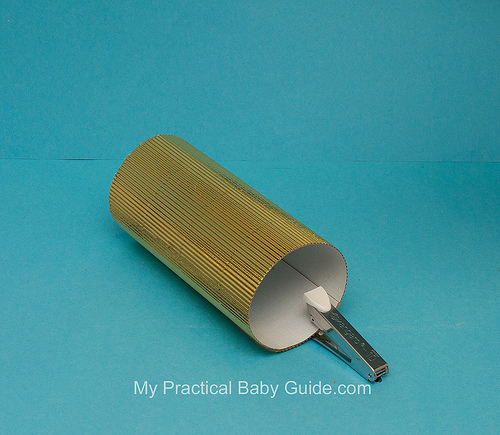 ---
Step 3  Fill a tall glass with rice.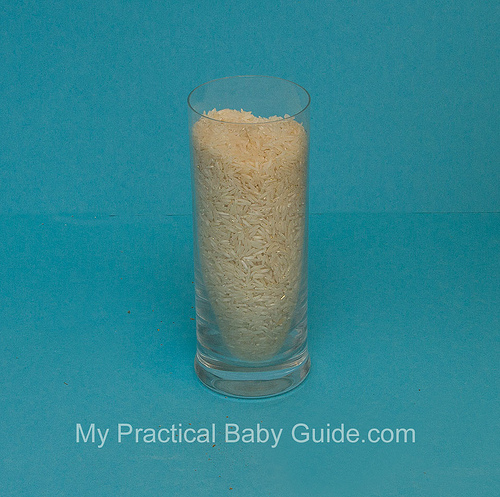 ---
Step 4  Place the paper roll around the glass.
---
Step 5 Insert glass beads into several branches.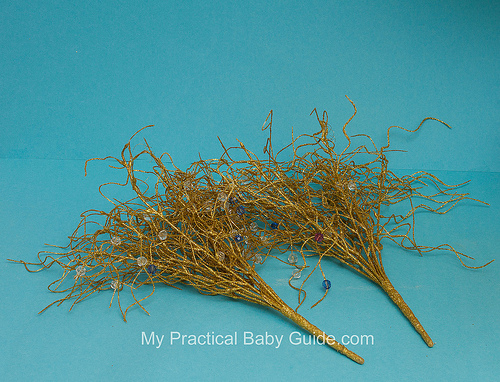 ---
Step 6 From the silver corrugated paper, cut a big heart shape (left) of a size suitable to your roll (see last photo). Cut a smaller heart of the silver paper (front right) and then a slightly smaller golden heart.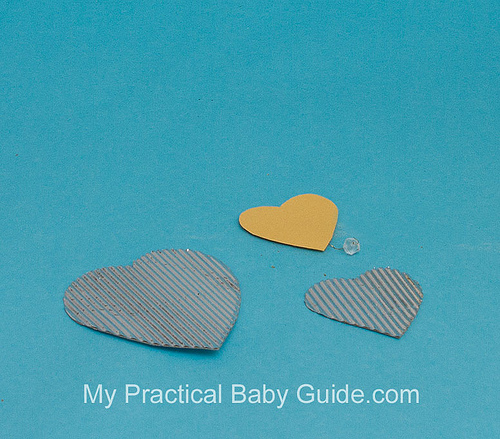 ---
Step 7 Attach the golden heart to the medium silver heart with a double sided tape.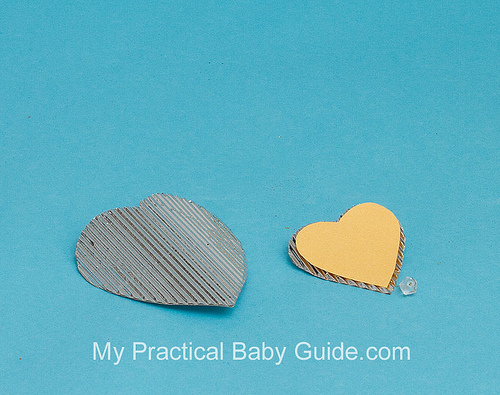 ---
Step 8   Attach the small silver heart to the big one with a double sided tape.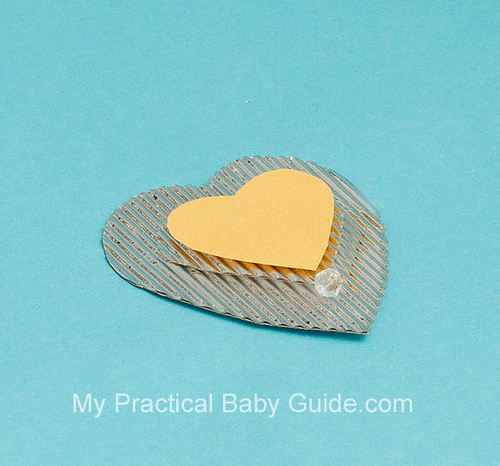 ---
Step 9 Cut several silver hearts and smaller golden hearts. Place a wire on the silver heart attach it with a double sided tape then attach the golden heart in the center on top. Make a loop on top of the wire.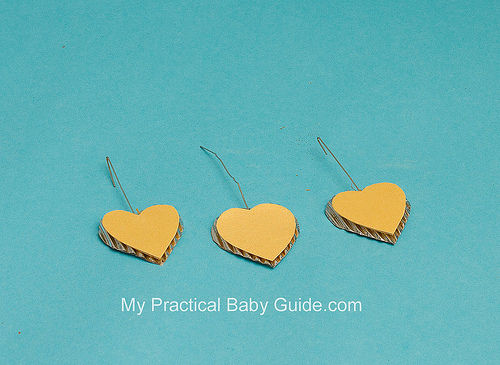 ---
Step 10 Remove the clip from the birds carefully. Glue a wire into the hollow screw.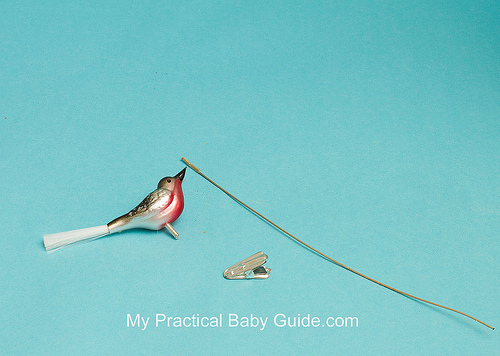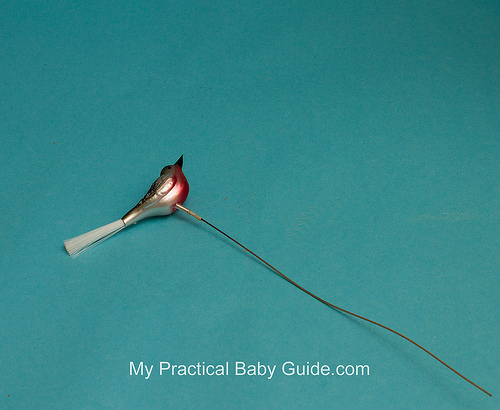 Step 11 Assemble the tree as seen in the photo. With a double sided tape attach the big heart to the front. Tie the ribbon around the roll and attach with a double sided tape. Insert the 2 golden branches into the rice and then insert each bird into the rice to keep them stable. insert a bird with its wire behind the big heart in front. Hang the heart greetings around the tree.

This piece will look magnificent with soft lighting placed either from above or from the table.

---
You May Also Like
---
---
---
---
---