DIY Baby Shower Favors

Although traditionally most hosts invite only women to their baby showers, kids are often welcome to join these events.  Making a dirt cake can be a great activity to keep children busy during a baby shower.It is easy and quick to assemble . Get the full tutorial step by step. Good Luck and Enjoy!
---
How to Make a Mud/Dirt Pie/Cake Pail Favor ?

---
Materials

Chocolate Pudding
Gummy Worms
Oreo Cookies
Spoon
Napkins
Cupcake Liners
Scissors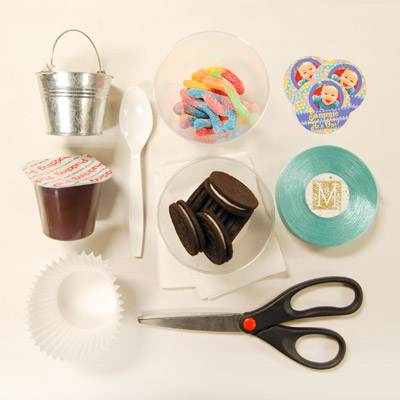 ---
Instructions
Step 1 Line favor pail with cupcake liner and fill with chocolate pudding
Step 2  Crush Oreo cookies and pour over chocolate pudding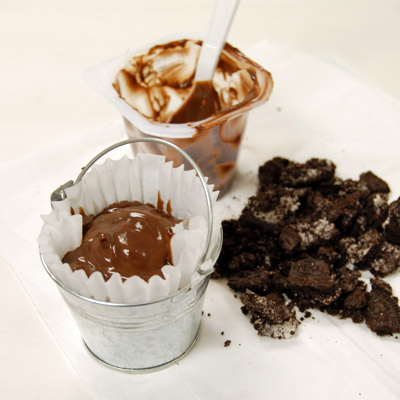 ---
Step 3  Scatter worms over the top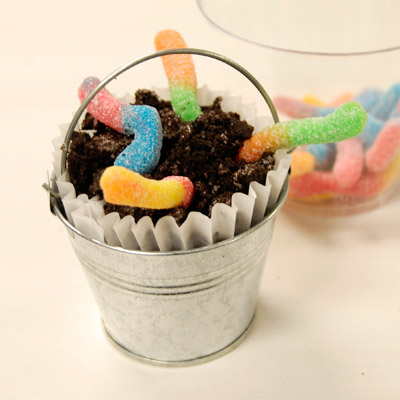 ---
Step 4  Cut ribbon into 12" lengths
Step 5 Tie ribbon around the handle and double knot
Step 6 String through gift tag and finish off with a bow
---
and voila

---
Tips
Set a separate table for this activity.

You can pick any color for ribbon that will match your color scheme.

You can alternate layers of vanilla pudding or add other colorful candy!
To be safe, double line your pail with two cupcake wrappers.
You can adapt this idea to an outdoor birthdays and Halloween themed events too.

---
Supplies
Shop these baby shower supplies at Beau-Coup.

---
Return from Mud Pie Pail Favor to Baby Shower Favors to Make

---
You May Also Like
---
---
---
---