DIY Baby Shower Favors

This is a perfect favor for a neutral gender baby shower.
I am sure your guests would love to get portable pie, who doesn't?
It is easy and quick to assemble. Get full tutorial step by step.  Good Luck and Enjoy! 
---
How to Make a Lemon Meringue Pie in a Jar Favor for a Gender Neutral Baby Shower ?

---
Materials

Graham crackers
ButterJELL-O "Cook & Serve" Lemon Pudding
Egg whites
Sugar 
Lemon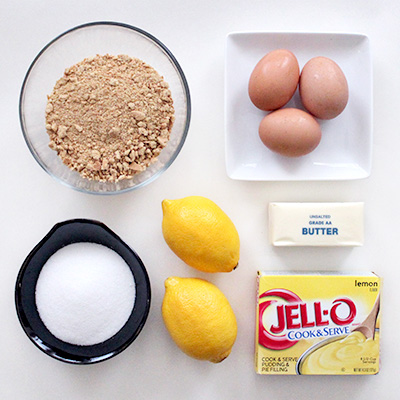 ---
Instructions
Step 1  Crush the graham crackers and mix with the softened butter
Step 2  Press the graham and butter mixture into the bottom of the jars to form the crust
Step 3 Bake the crust in the jars at 350 degrees for approximately 10 minutes; set aside to cool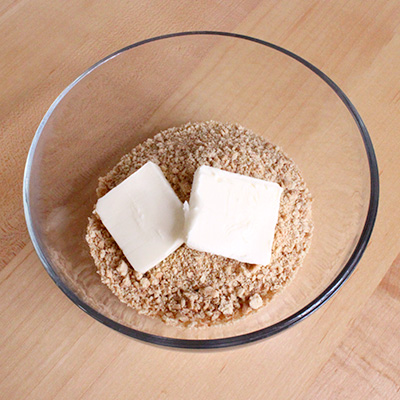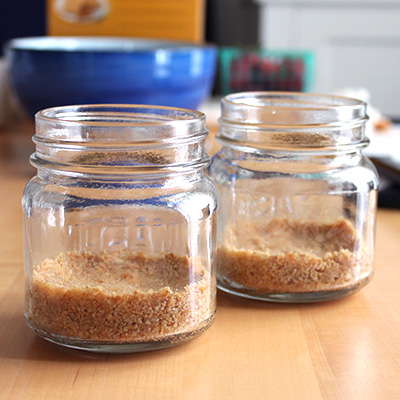 Step 4 Meanwhile, follow the instructions on the lemon pudding recipe to make the filling; set aside to cool
Step 5 To make the meringue, first separate the egg whites, discarding the yolks
Step 6 In an electric mixer, beat the egg whites on med-high speed, adding sugar gradually (as a rule of thumb, use 1/4 cup of sugar per egg white)
Step 7 Beat until peaks form
Step 8 To assemble, spoon the lemon pudding into the jars, then spoon some meringue on top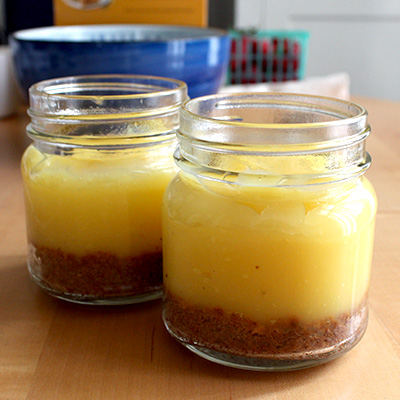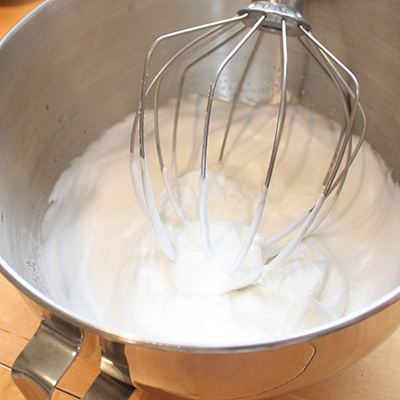 Step 9  To toast the tips of the meringue, use a torch, or broil in the oven for approximately 30 seconds
---
and voila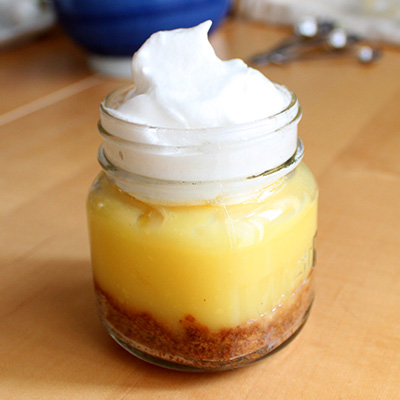 ---
Tips
Decorate your dessert table with these adorable favors.

You can adapt this idea to any kind of party.

When toasting the meringue in the broiler, check it often to avoid burning the meringue!
---
Supplies
Shop these baby shower supplies at Beau-Coup.

---
Return from Pie in a Jar Favor to Baby Shower
---
You May Also Like
---
---
---
---
---