DIY Baby Shower Favors

Here is a simple yet lovely way to decorate your favor boxes. Usually we use pom poms to decorate the party room but surprisingly you can make these cute little pom pom and decorate your favors. Tissue pom-pom adds texture and the mix and match favor boxes provide visual interest. It is easy and quick to assemble. Get full tutorial step by step.  Good Luck and Enjoy! 
---
How to Make a Pom Pom Decoration for a Favor Box?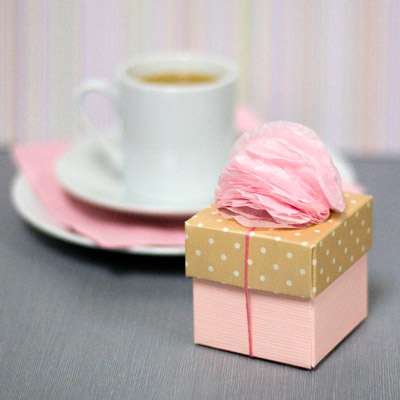 ---
Materials

---
Instructions
Step 1  To construct the box and the cover please see this video
Step 2  Layer tissue paper by folding in half several times
Step 3  Cut circles from the layered tissue paper in varying diameters (we used 1.5" and 1.75" circles)
Step 4  In each stack of circles, cut slits about 0.25" apart so that you're able to pull the floss through
Step 5  Thread floss through all stacks of circles (we alternated small, large, small stacks)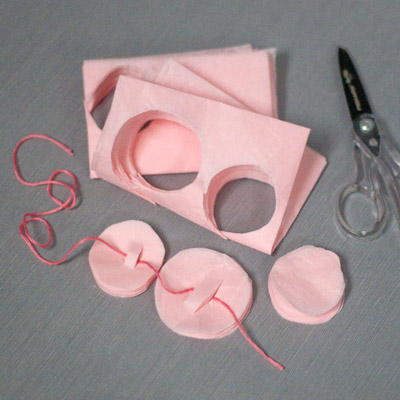 Step 6  Wrap floss around favor box and tie a tight knot at the bottom
Step 7   Lightly fold tissue circles in half to slide together on the string
Step 8  Place bunched tissues on the top of the box and fan the pieces to make a full pom pom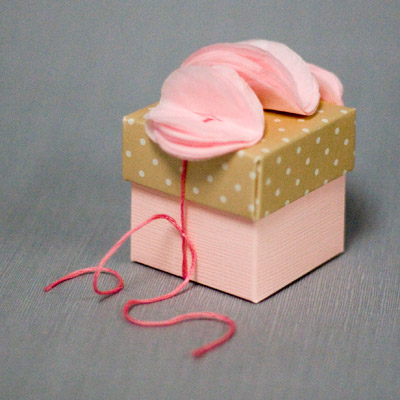 ---
and voila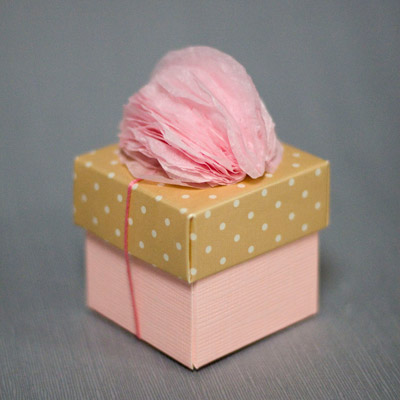 ---
Tips
Decorate your dessert table with these adorable favors.
You can adapt this idea to bridal showers, 

contemporary weddings and sweet 16 birthday parties

.

Fill these boxes with sweets of your choice.

You can change the color of the tissue paper and the boxes to coordinate your color scheme.

Check this Cute as a Button Favor Box for more decoration ideas.
---
Supplies
Shop these baby shower supplies at Beau-Coup.

---
Return from Pom Pom Decoration on a Favor Box  to Baby Shower
---
You May Also Like
---
---
---
---
---