DIY Baby Shower Favors

Rosemary Sea Salt can be a perfect favor for a nautical baby shower. It is easy and quick to assemble. Get full tutorial step by step.  Good Luck and Enjoy!
---
How to Assemble a Rosemary Sea Salt Favor for a Nautical Baby Shower?

---
Materials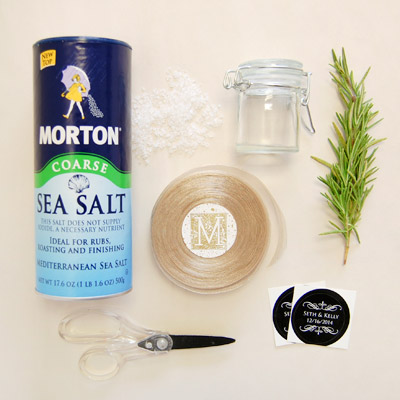 ---
Instructions
Step 1  Line the side of the glass jar with rosemary sprigs.
Step 2  Add salt and close.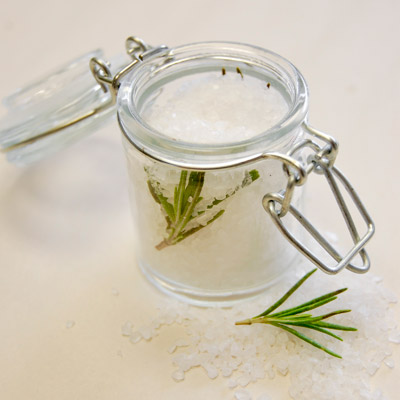 ---
Step 3 Add personalized label to the lid.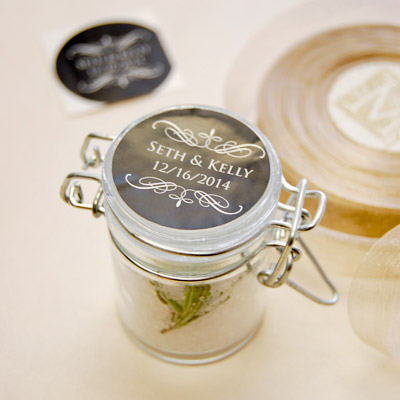 Step 4  Cut ribbon into 9" lengths.
Step 5 Tie ribbon around the hinge of the jar and finish off with a bow.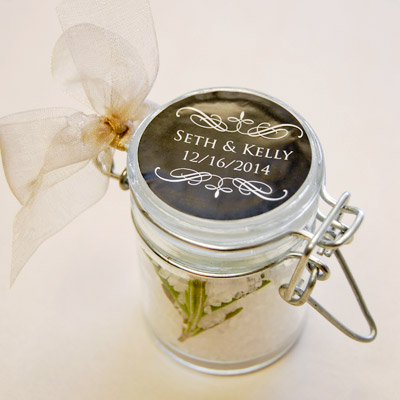 ---
and voila

---
Tips
Decorate your food table with these adorable favors.
Try other flavored salts like citrus, lavender, truffle, or even roasted garlic!
You can adapt this idea to summer weddings, seaside affairs and casual outdoor events as well .

---
Supplies
Shop these baby shower supplies at Beau-Coup.

---
Return from Rosemary Sea Salt Baby Shower Favor to Baby Shower Favors to Make

---
You May Also Like
---
---
---
---
---