DIY Baby Shower Favors

For all Christmas hostesses, cooks and foodies, I found a great favor that is just perfect for the holiday parties. This favor which contains an adorable pair of salt & pepper shakers shaped as turtle doves, makes a practical gift and is very easy to assemble.
Get full tutorial step by step.  Good Luck and Enjoy! 
---
How to Assemble  a Christmas Favor?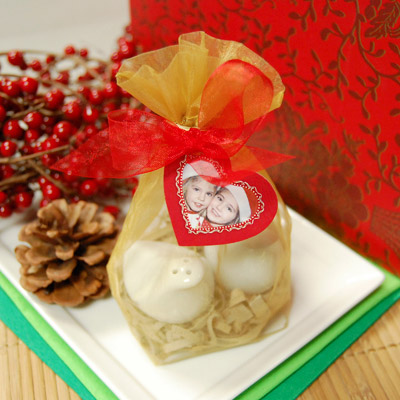 ---
Materials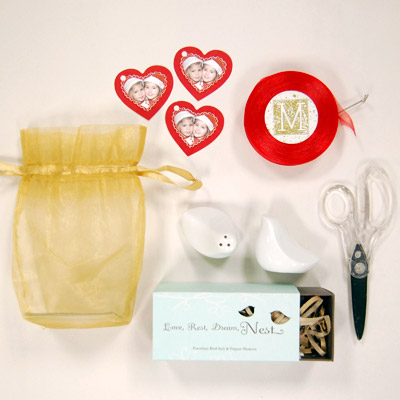 ---
Instructions
Step 1  Remove Bird Salt and Pepper Shakers and packing shred from box
Step 2  Place packing shred at bottom Organza Bags,creating a nest for the birds
Step 3  Place birds atop nest of packing shred, pull drawstrings to close bag
Step 4 Cut ribbon into 14" lengths
Step 5  Tie ribbon around the drawstring area of the bag, but stop right before you tie the bow (see image#4)
Step 6 Pull the ribbon through the personalized heart shaped gift tag before finishing off with a bow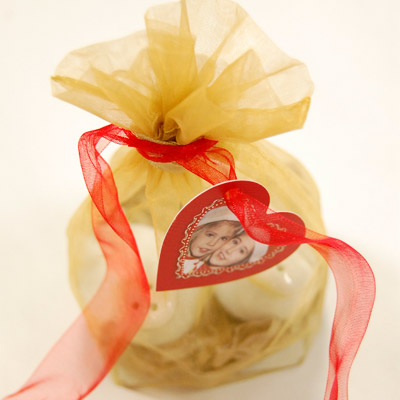 ---
and voila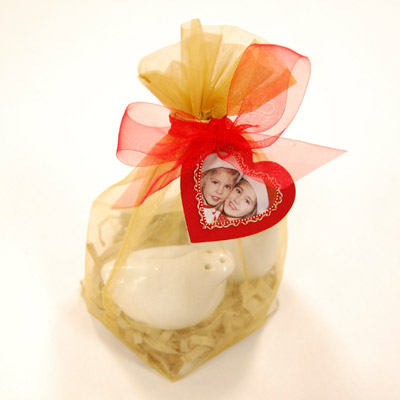 ---
Tips
---
Supplies
Shop these baby shower supplies at Beau-Coup and my Etsy Shop for personalized Christmas Gift Tags.

Have you visited my Etsy Shop yet?
Now It's Time!  Click On Photo Below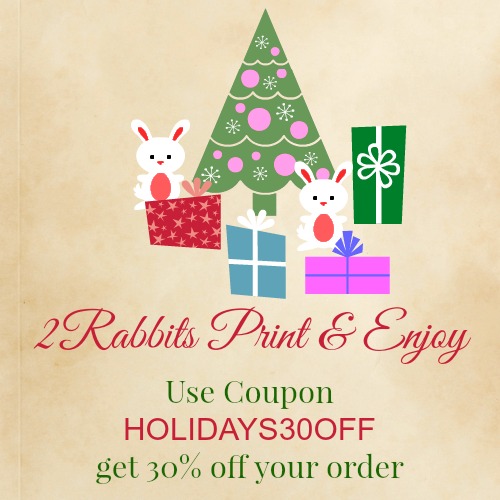 ---
Return from Turtle Doves Salt & Paper Shakers Christmas Favor  to Baby Shower
---
You May Also Like
---
---
---
---
---